You are trying to connect but your email address is not recognised by Petit BamBou?
Don't worry, you're in the right place, we'll try to help you find your way back to our content!
Each Petit BamBou account and subscription is linked to a specific email address and its associated password. It is thanks to these two pieces of information that you can connect to your meditation space on any device.
Let's do some verifications together first:
- Are you sure that the address you entered is correct: that is, without typos, without capital letters, with the right ending (.com or else?)...
- Are you sure that the address you entered is the one associated with your Petit BamBou account? Perhaps you created your account some time ago with an old email address? Or did you create your account with an easy Facebook or Apple connection?
- In the app, You can use the suggestions made by the auto-correction system that appear under the "Email" bar, but please note that these suggestions are only made to alert you to check your address, they do not suggest existing accounts in our database.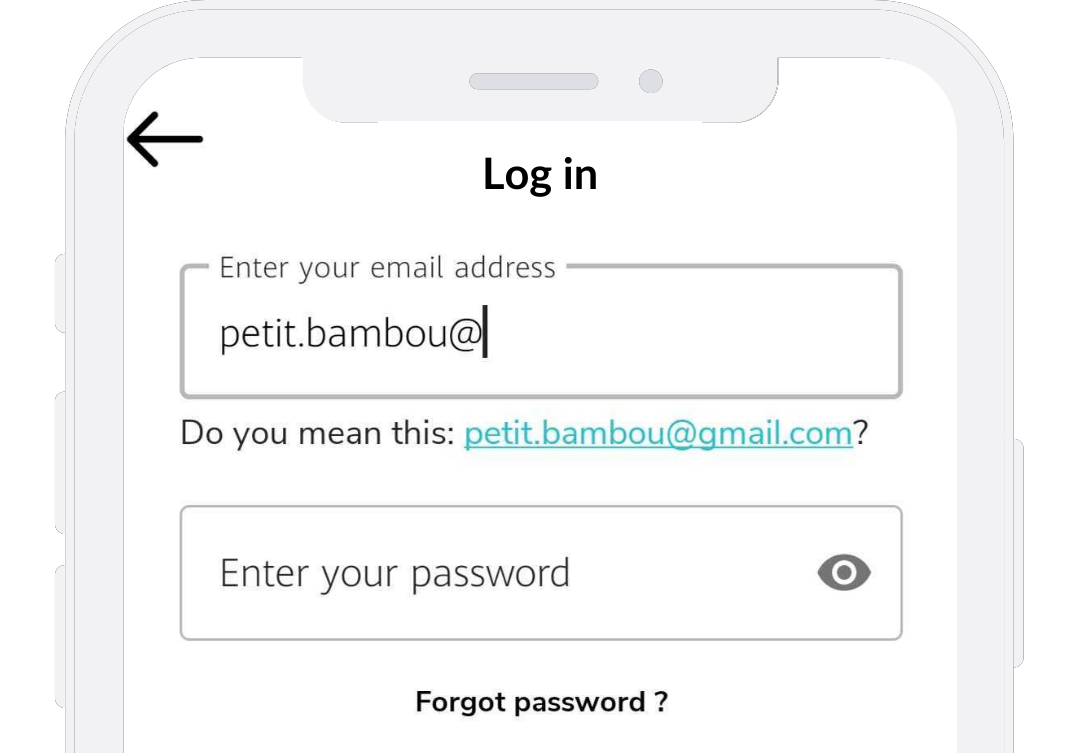 Please note that it is possible that you paid your subscription with a Paypal account or with your Apple store or Google Playstore account but that your Petit BamBou login is not always the same address as these accounts!
Your login problem may actually be a password problem
Indeed, on the website the error message for a wrong email address or password is the same We could not authenticate you. Did you enter the text correctly?
If you are sure of your email address but not of your password, I suggest you click on lost password and follow the instructions to create a new one.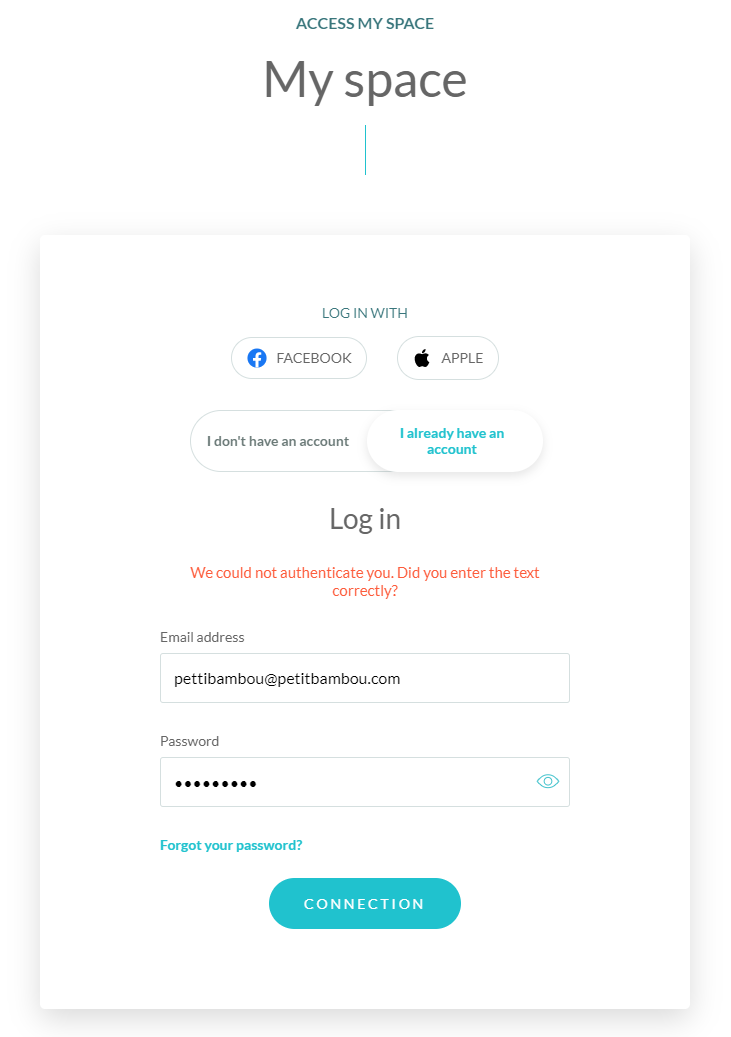 Finally, if despite all these verifications you are unable to connect, do not hesitate to contact our customer service which will be able to help you! You can contact us at help@petitbambou.com , and don't hesitate to give us as much information as possible about the problem you encountered and the invoice for your subscription if you have it.
8
-2
Was this article helpful?
3 out of 8 found this helpful