Our former cardiac coherence tool becomes: The Breathing tool!
If you don't have this update yet on your app, make sure you have the latest update of our app on your device: version 5.2.0 at least on Android, and version 2.4.0 at least on IOS.
The tool is currently only available on the app. But don't worry, our team of developers is working on it, it should be available on the website soon!
If you feel like doing some breathing exercises, then our free breathing feature is for you. You'll find it alongside our free meditation, in "Session" (at the bottom left of the screen), then by clicking on "free" at the top left.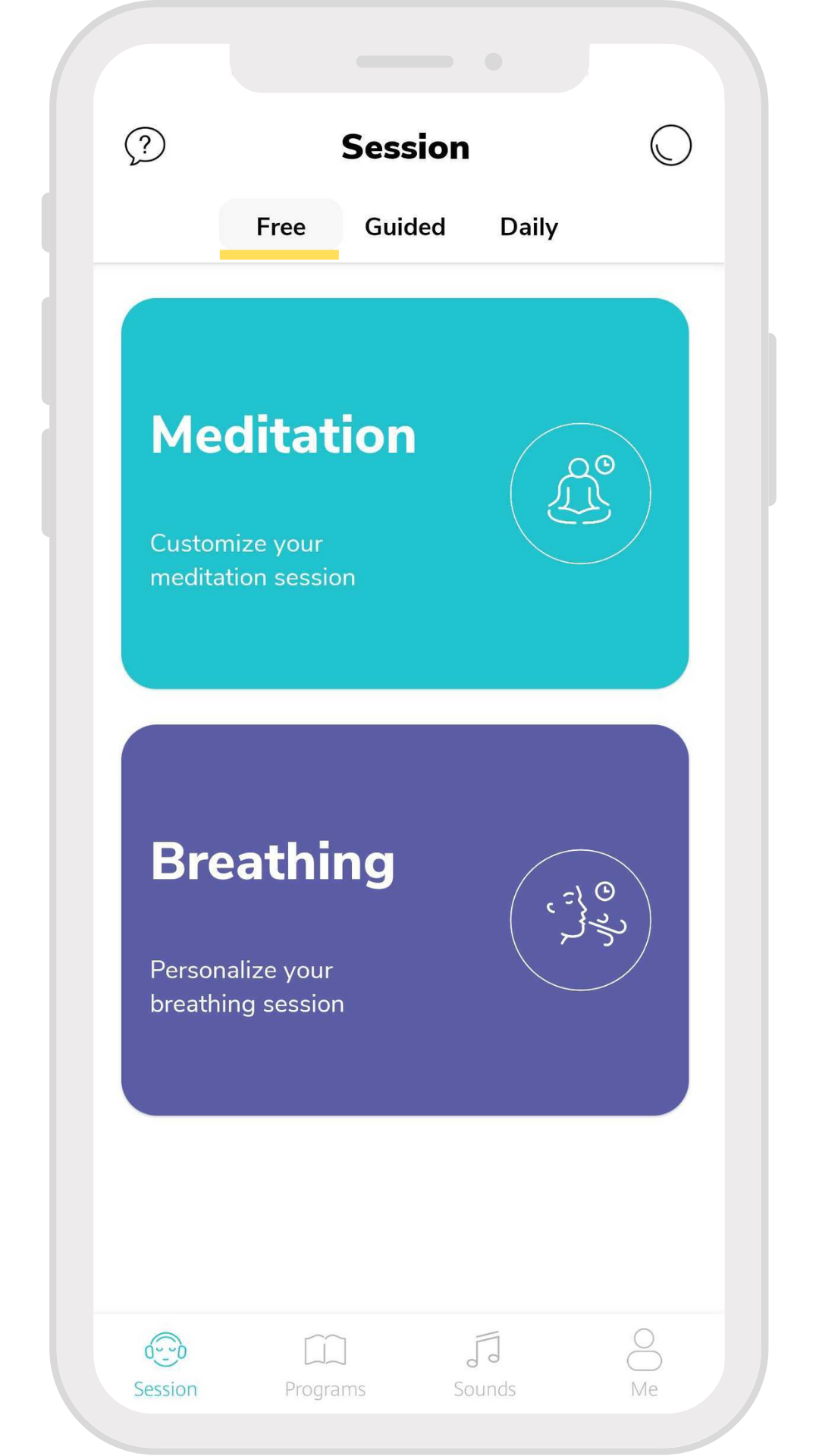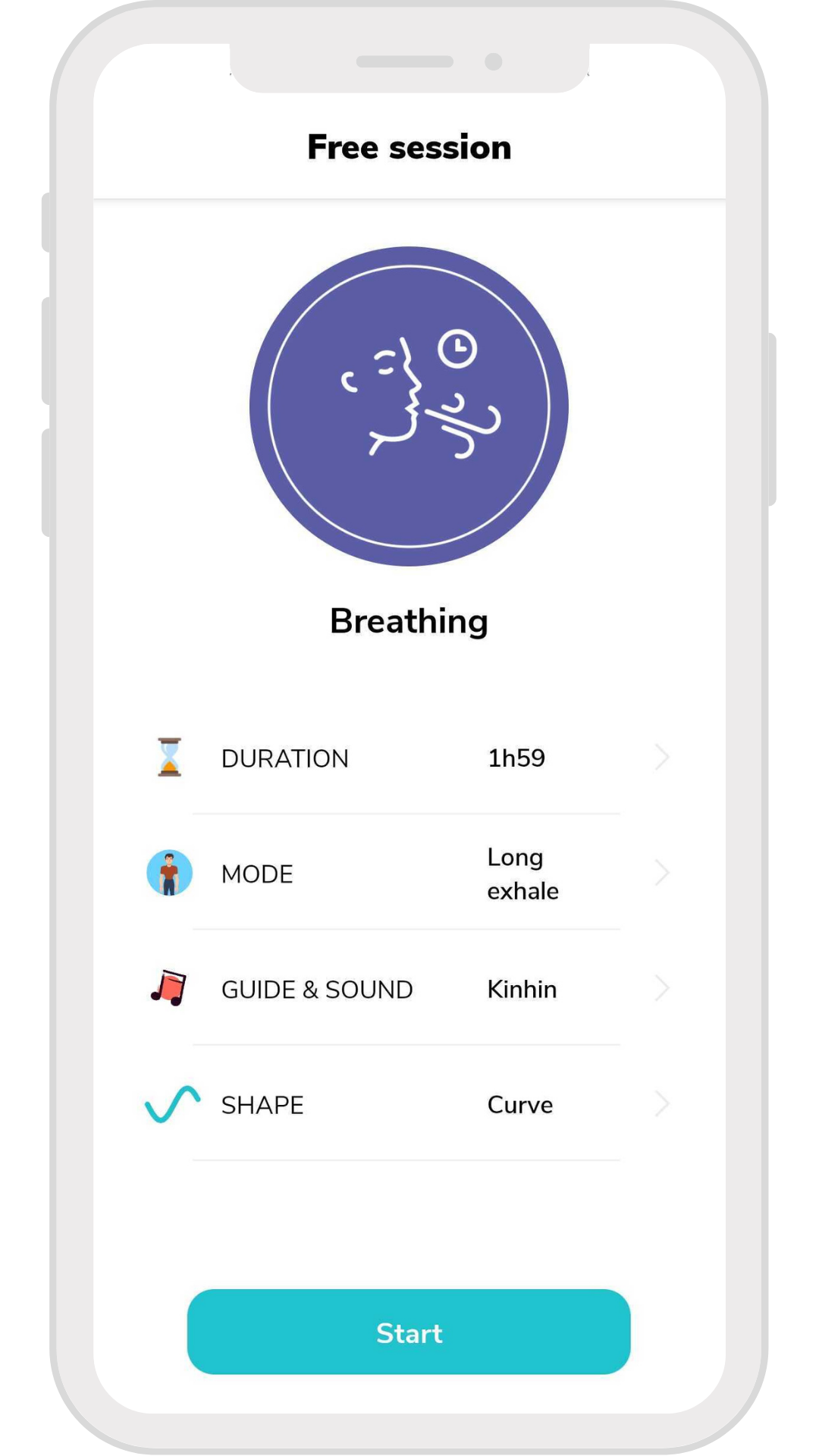 As with the free meditation, you can choose the duration of your session, the mode, the sound guide (to follow the rhythm of your breath), a music background and the visual of the exercise.
You will find several breathing techniques:

Cardiac Coherence, Long Exhale, The Box Breathing exercise and the Customized modeare free and accessible to all!
The number of seconds of inhale, exhale and hold are already preset for these exercises. If these settings do not suit you, then feel free to click on "Custom" to change the settings.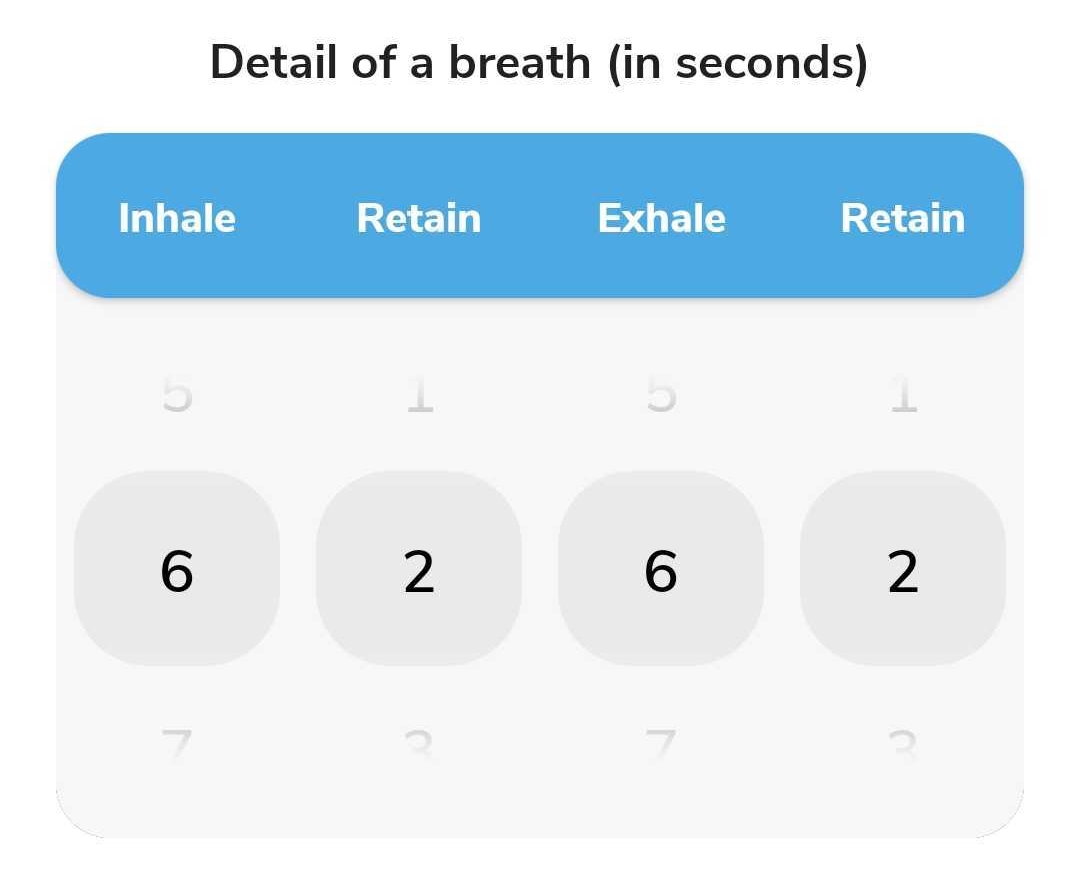 The techniques are different but they all have in common that they only take a few minutes, so you can focus on your breath a little more that what you may do on a daily.
To learn more about each of the techniques, please see our article :
The different breathing techniques.
Finally, following the numerous requests from our community, please note that your breathing exercises are now tracked in your session's history. :)
19
15
Was this article helpful?
17 out of 19 found this helpful