Our catalogue of "homemade" sounds is full of about thirty different types of background music that can help you relax or even accompany your working day.
Some of these sounds can be used as background music for the free meditation or cardiac coherence tool.
They can be found in the sounds section of the application and the website.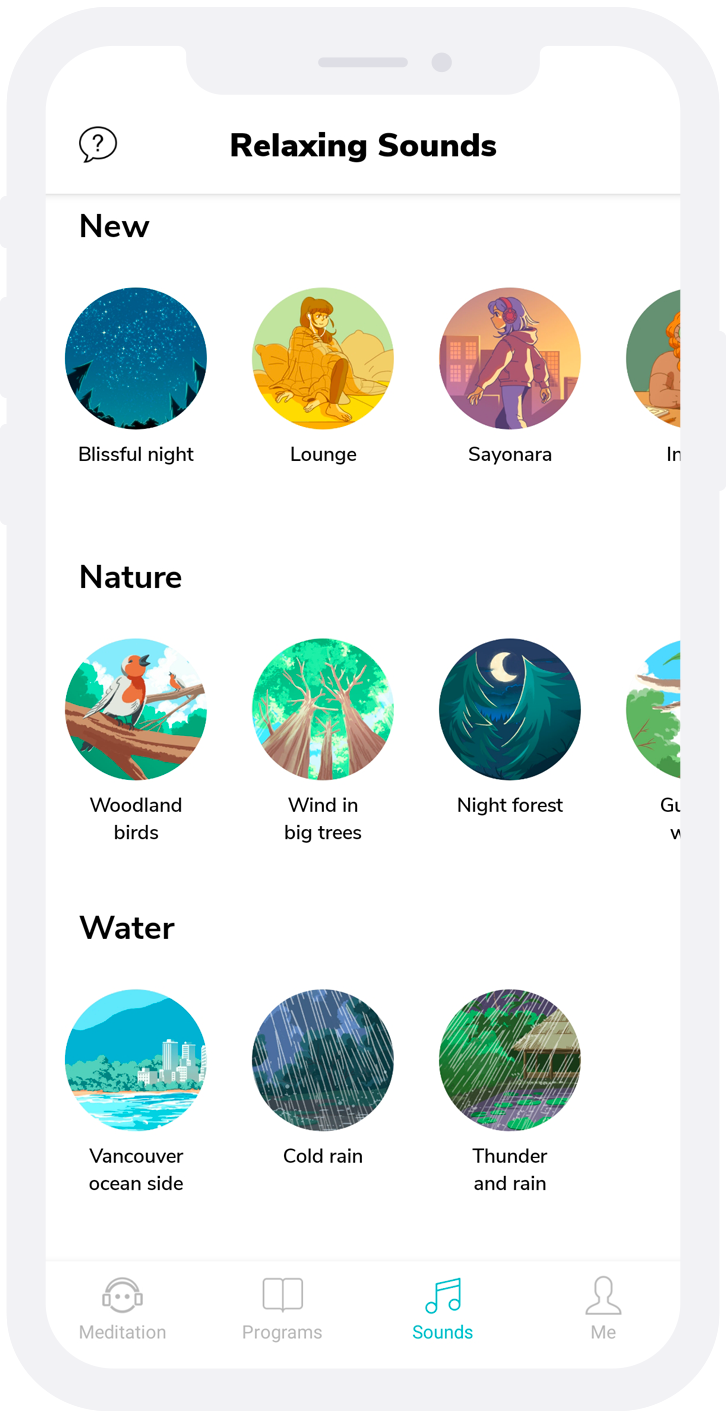 If the catalogue does not appear on your device, it is possible that your application is not properly updated:

1. From your phone/tablet click on your app store or Playstore
2. In the search bar, search for " Petit Bambou ".
3. Once you have selected the application, click on "Update".

Once this is done, log into your Petit Bambou account on the app and you should find them.

Enjoy :)