If you don't know which program to play today, if you don't feel like meditating on a particular theme, if you just want to do some simple meditation, if you want to take a break between your programs or if you've listened to the whole catalogue, the daily meditations might be for you! :)
First make sure you have the latest update of the app.
If you are on IOS, make sure you have at least version 2.7.1 and on Android, version 5.6.0.
Each day we suggest a new daily session. In the app, you can find it in your daily tab in the Meditation section.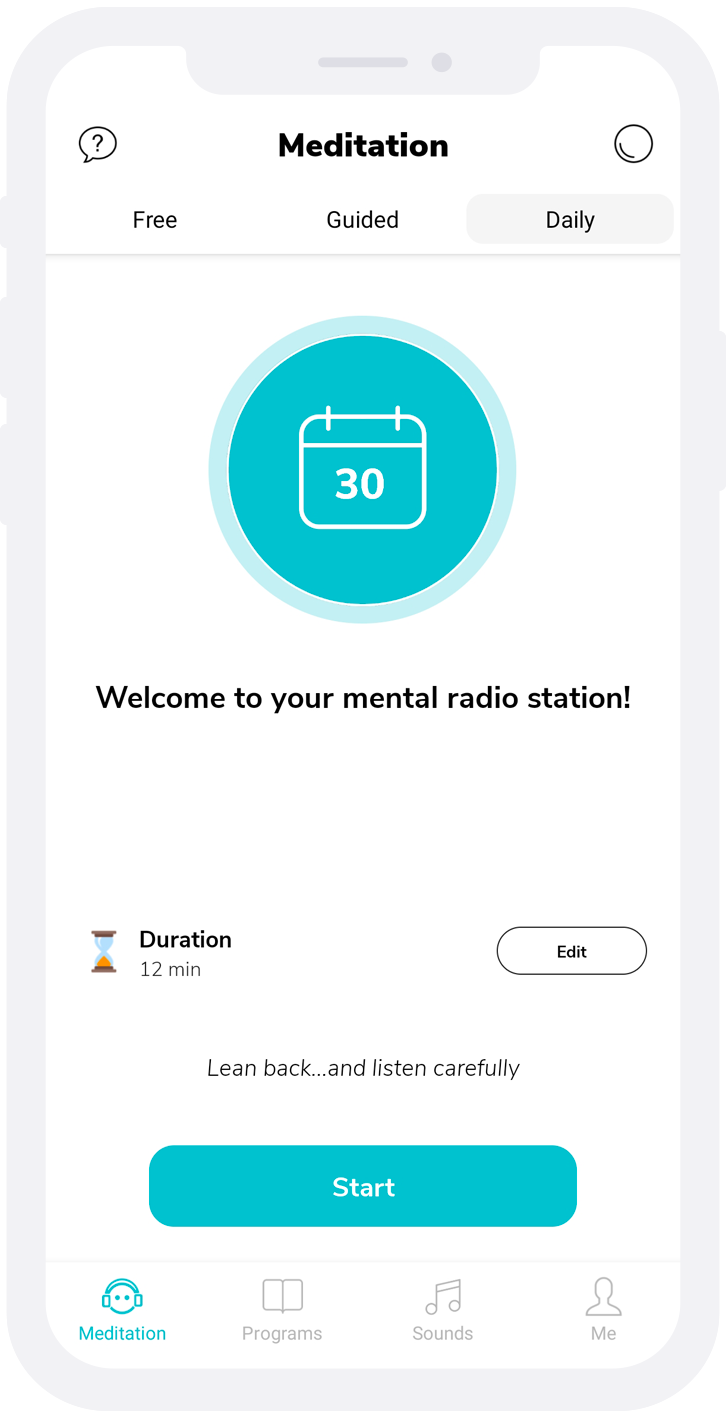 On the site, it can be found in the daily section of the session tab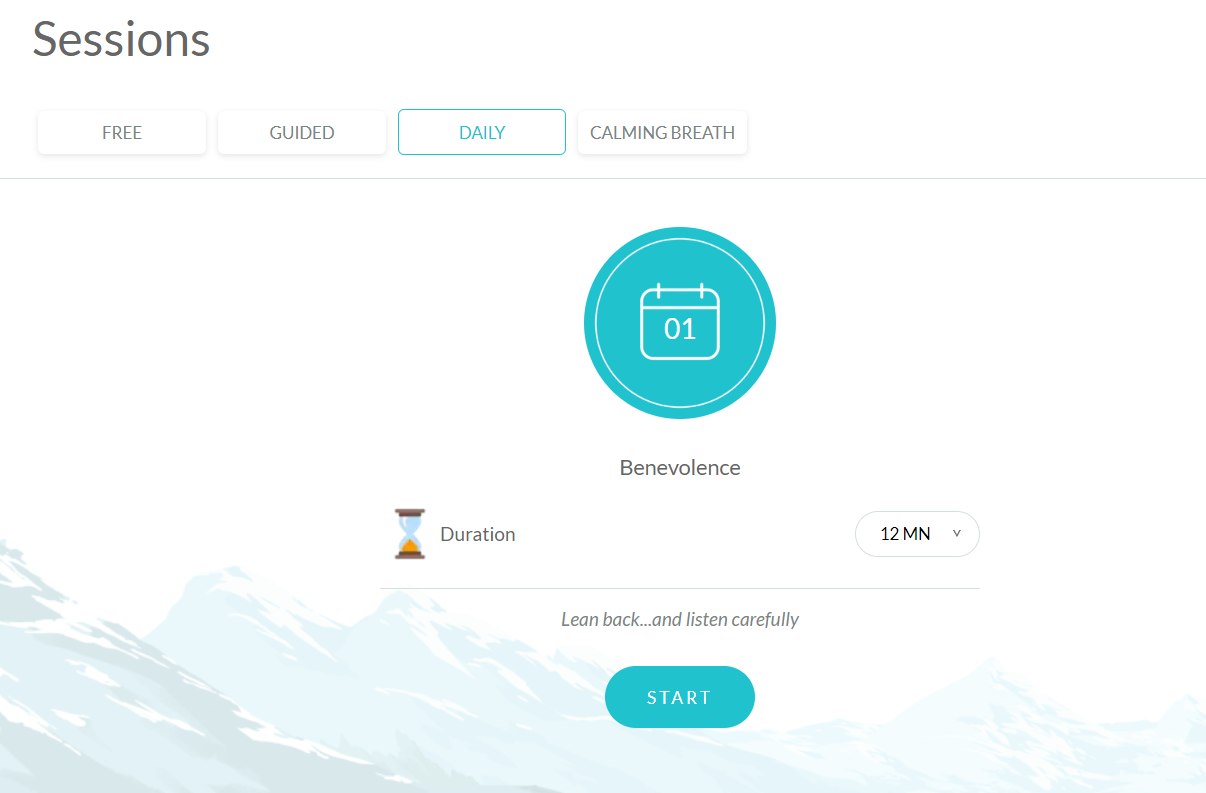 This session is available for 24 hours only. These sessions are suitable for everyone, and do not address any particular theme.
How to start it?
Choose the length of your session:
8, 12 or 16 minutes
The longer the session is, the more there are silence times. And click on "Start".
If you are not a subscriber, you have free access to 3 daily meditations to try out, to see if you like it. You can choose the dates on which you play them.
If you are a subscriber, a different meditation will be available each day. Simply go to the 'of the day' tab to play it.
You can play the same session of the day several times in one day.
Moreover, if you prefer to listen to this session without an Internet connection, it is possible! You just need to open the app at least once with an Internet connection for the session to download automatically. Then you don't need to preload it to listen to it offline (always within the 24-hour limit) :)
How can I replay a daily meditation on another day?
The sessions of the day cannot be replayed on other days or added to favourites. We have chosen to offer you temporary sessions, in the image of what meditation teaches us: let yourself be surprised, live in the moment, then let it pass... ;)
620
440
Was this article helpful?
530 out of 620 found this helpful