Don't worry, the cardiac coherence tool is not gone, it is simply in a different part of the app!
We have redesigned it to be more convenient to use and easier to access.
Cardiac coherence is now a part of our new "Breathing" tool.
Click on "Session" at the bottom of your screen and then on "Free":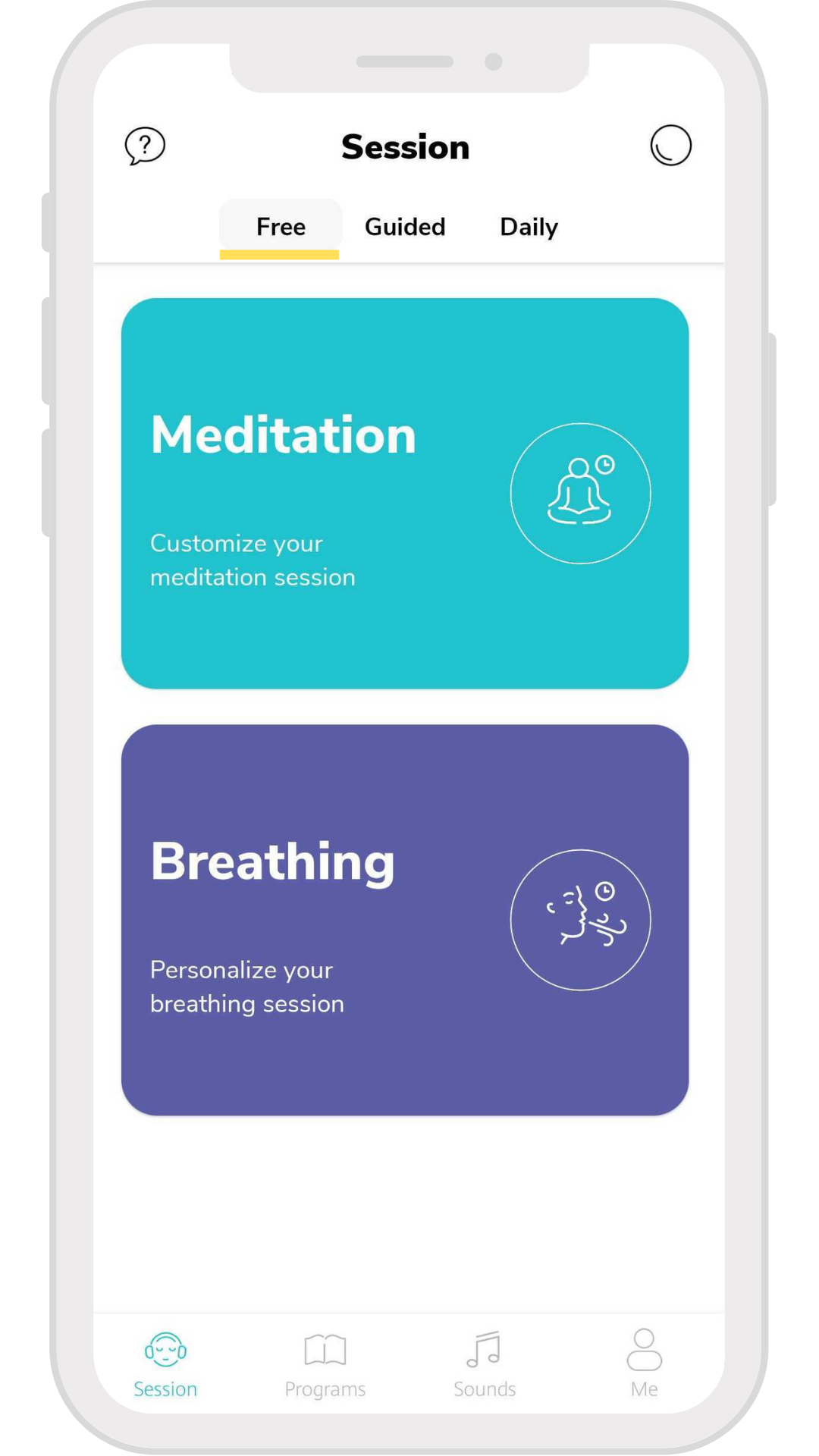 You will find different breathing techniques in it all on free access:
Cardiac coherence
Long exhale
Box breathing
Customized
46
22
Was this article helpful?
34 out of 46 found this helpful