The subscription gives you access to all Petit BamBou content on all your devices: via the website on your computer and via the application on your tablet and phone, all at the same time!
All you have to do is log in to all your devices with the same email address, the one linked to your subscription.
If you have access to the entire catalogue from the website but when you try to connect to the application, you only have access to the free content, you are not connected to the right email address and therefore have several accounts with different emails.
To access your subscription from the app:
Click on the Me tab
Click on the settings button (top right)
Once in the settings, if the email address that appears is not the email address linked to your subscription (it is a different email address from the one displayed in your account on the website or there is a typo in the address), we invite you to log out of this account to reconnect with the correct address to access your sessions.
To log out, go to the bottom of the settings page and click on log out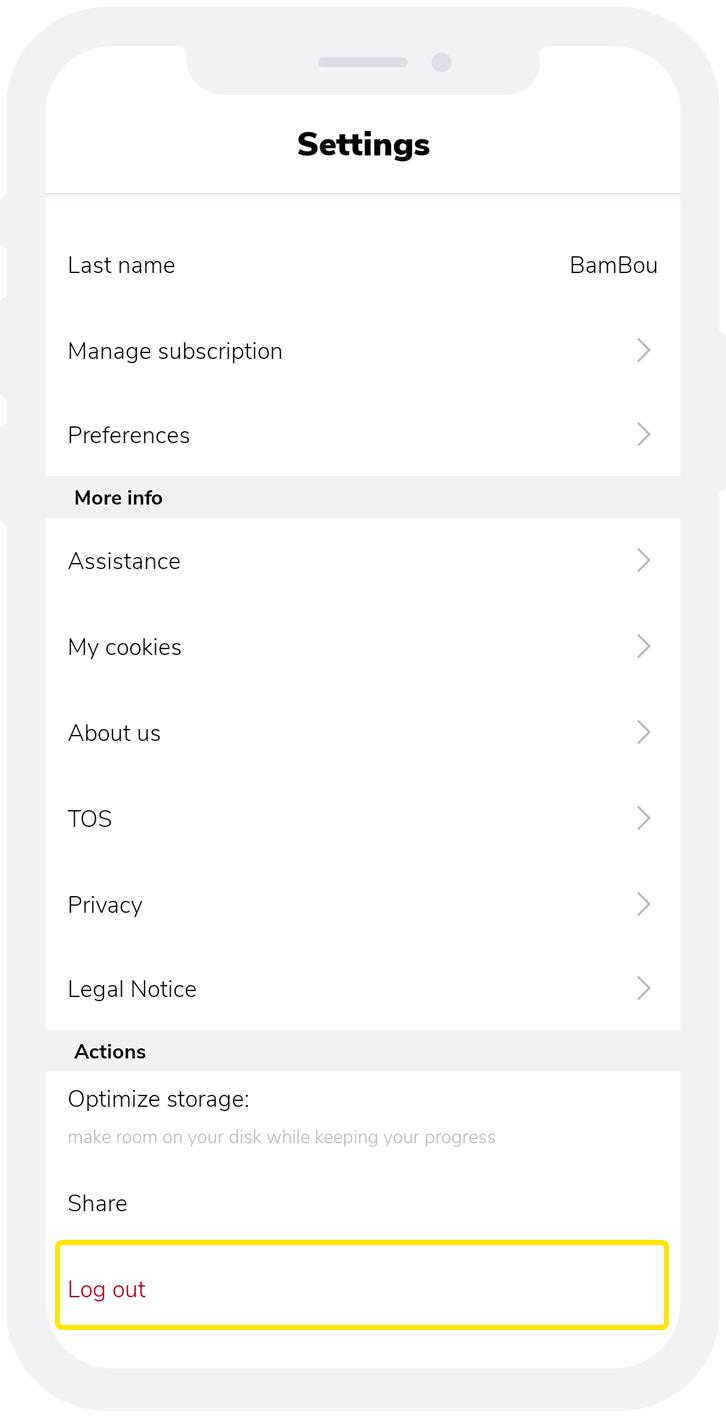 To access your subscription from the website:
In Personal Information, if the email address that appears is not the email address linked to your subscription (it is a different email address from the one displayed in your application settings or there is a typo in the address), we invite you to log out of this account to reconnect with the correct address to access your sessions.
To log out, click on log out at the top right of the page
Reconnect to https://www.petitbambou.com/en/signin