You can enjoy Petit BamBou in two ways:
With a free "discovery" access, which gives unlimited access to 2 programs: "discovery", "discovery kids". But also to valuable tools such as "calming breath" and the free meditation and free breathing tool. Finally, you will also have access to several ambient sounds, 3 meditations of the day and many short animated stories.
With a paying subscription, which gives access to all the contents, including more than just the free "discovery" trial sessions. You can subscribe by purchasing a subscription to the services (for more information go to Introduction to subscriptions).
What is the subscription for?
Subscriptions give you access to the full catalogue (over 500 sessions !) on the app (Android and IOS) AND on the website.
Once you have subscribed, you can view your sessions on all your devices, regardless of your subscription: phone, computer and tablet.
What is the content of the Petit BamBou catalogue?

With one of our paid subscriptions you will have access to:
- all our meditation programs
- all our meditation and breathing tools
- the meditation of the day
- all our animated stories
- all our catalogue of relaxing sounds
Meditation programs
The Petit BamBou catalogue contains around 40 programs in english, with approximately 500 audio sessions. Each meditation program is written and narrated by a specialist in the subject. The themes are wide-ranging and organized under 7 categories:
- Progression
- Sleep
- Mind
- Life stages
- Work
- Daily
- Health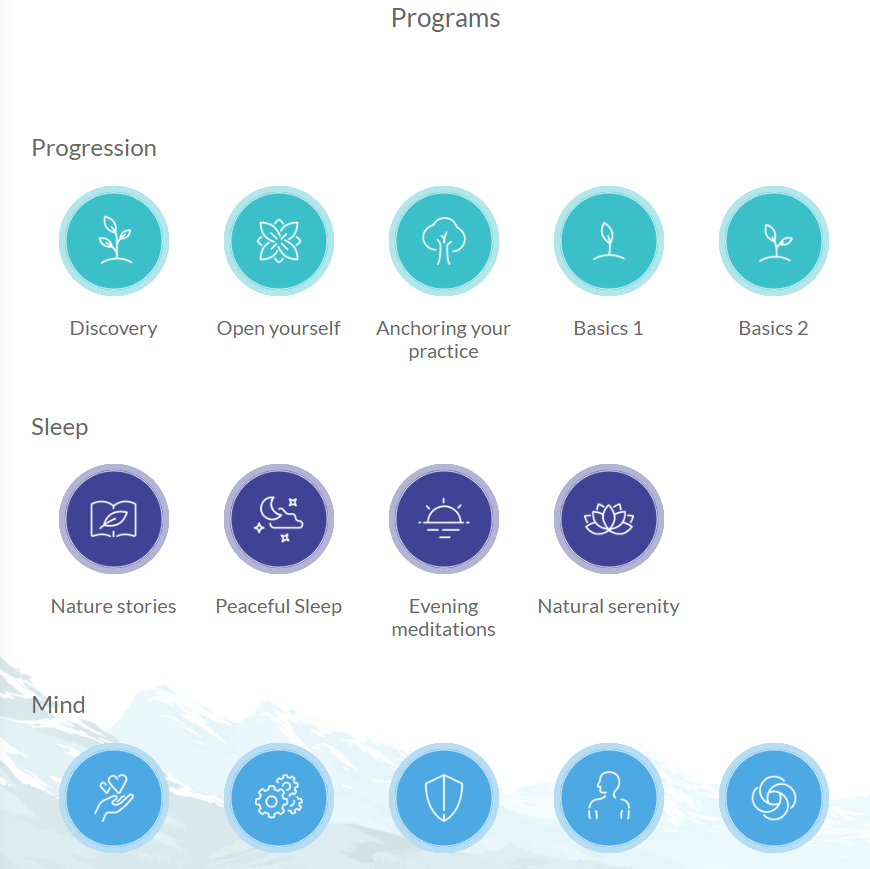 Meditation tools
With our subscriptions (but also with the free version of the app), you will have access to many tools to anchor your practice:
- The Free meditation to meditate for the duration of your choice, without guidance but perhaps with a relaxing sound in the background or gongs to pace your session (go to this article to see how it works works)
- The free breathing tool to work on your breathing and align your whole body ((go to this article to see how it works works)
- The Calming breath to calm down quickly (the session lasts 3 minutes) when you feel overwhelmed (go to this article to see how it works works)
Meditation of the day
Every day Petit BamBou offers you temporary meditations, only available for 24 hours, on a random subject, different every day. This may allow you to take a break between two programs or simply to be surprised by the theme of the day!
For more information on the meditation of the day and how it works, click here.
Stories
Here you will find short animations, 19 videos in total, inspired by the collective wisdom and writings of meditation experts, featuring an analogy that provides an easy way to explain the principles of meditation.
Relaxing sounds
Our catalogue of homemade sounds is rich with around 30 sounds that can help you relax or even accompany your daily activities. Some of these sounds can be used as background music for the free meditation tool.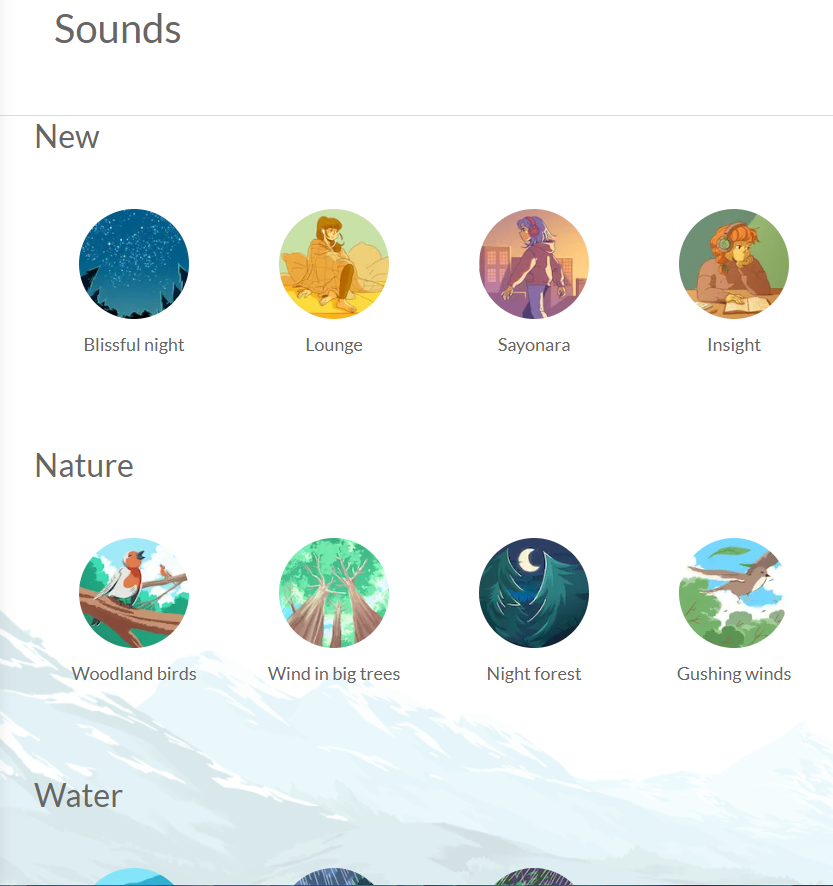 24
12
Was this article helpful?
18 out of 24 found this helpful