Once your gift card has been activated (see the article How do I activate my gift card?), you can find out the expiry date of your gift card from your Petit BamBou account.
From the app
> Go to the Me tab
> Click on the settings
(top right)
> Finally, go to Manage subscription to find out the end date of the gift card
From the website
> Go to My account
> Click on Subscription to find out when you will no longer be able to access all the content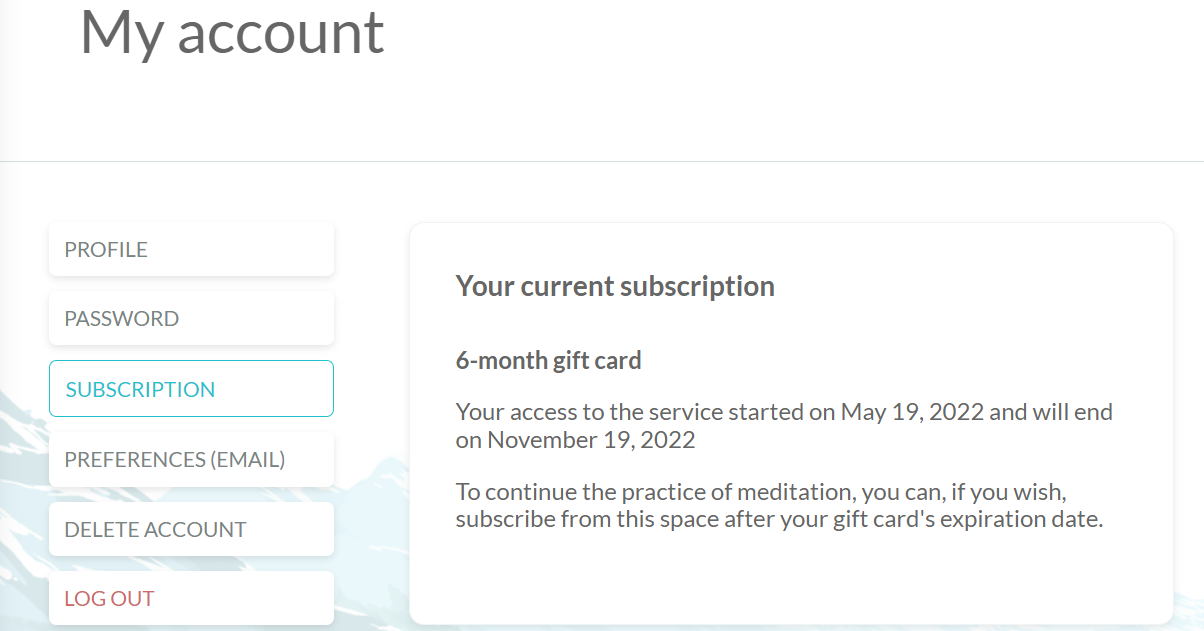 6
4
Was this article helpful?
5 out of 6 found this helpful