If you :
Don't know which programme to play today,
You don't feel like meditating on a particular theme,
You just want to do some simple meditation,
You just want to take a break between programmes,
You have already been through all of our catalog of programmes,
Then , you may enjoy our daily meditation sessions! :)
First, make sure you have the latest application update. If you are on IOS, make sure you have at least version 2.1.6 and on Android, version 3.9.1.
Each day, we suggest a different daily session, that you can find in your "daily" tab in the "Meditation" section of the application.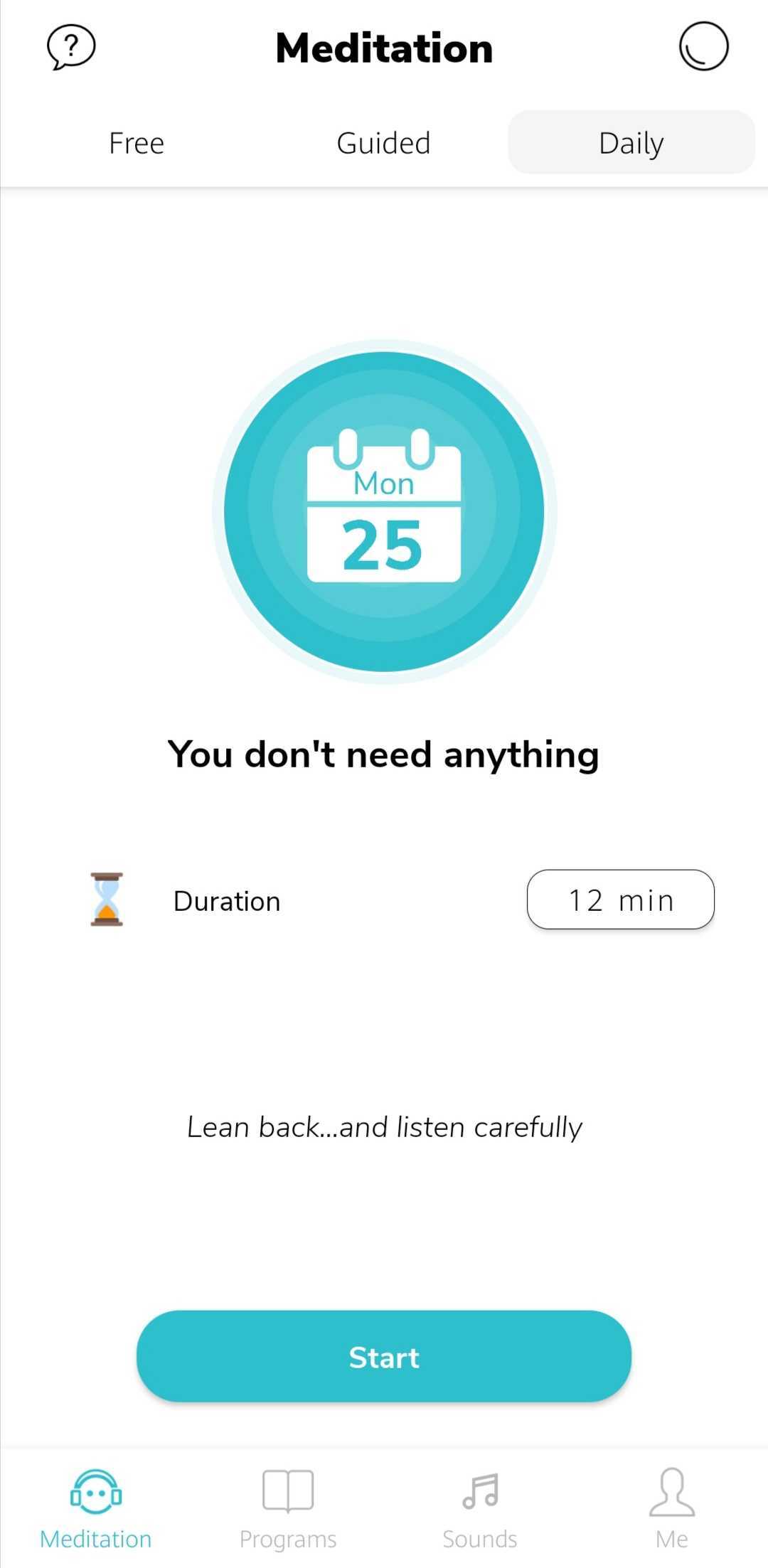 On the website, you can find it in your "tools" section.

These sessions are suitable for everyone, and do not cover any particular theme.
How do I start it?
>Choose the duration of your session: 8, 12 or 16 minutes
The longer the session, the longer the times of silence there will be.
>Click on "Start".
If you like these session and you are not a subscriber, you have a free access to 3 daily meditations session for you to try. You can choose the days on which you play them.
If you are a subscriber, a new meditation will be available each day. Simply go to the "daily" tab to play it.
Once a new meditation session is available, you can play it several times in the same day.
If you prefer to listen to your daily meditation session without an internet connection, no problem!
Just connect once with an internet connection to the app for the daily session to be automatically downloaded. You will then be able to listen to it for the rest of the day with or without an internet connection.
Enjoy the practice!